We Know Tree Diseases
The certified arborists of Neuheimer Tree Care are highly trained to provide Disease Diagnosis services. Just knowing and identifying tree diseases is not enough. Our arborists specialize in tree diseases that are native to the trees in our area. The Windsor and Essex County areas are home to unique ecosystems and tree species. Some tree species are more vulnerable to disease, and each type of tree has its own enemies – enemies that will attack it and ignore other tree species.
Because people are moving more than ever before, and plants are being imported and move with us, new tree diseases are appearing that have been previously unknown to our Southern Ontario ecosystem. When left unnoticed and untreated, tree diseases can quickly overwhelm and destroy a tree population.
Leaves, Bark and Growth
If you become aware of a change in health of a single tree or a cluster of trees of a similar species, it is important to pay close attention. Signs of a tree in ill health include yellowing leaves, off-season shedding of leaves, abnormal lesions or fungus on the bark, or sudden abnormal growth. Because tree diseases can spread so quickly, immediate intervention must occur in order to protect our trees. Historically, we witnessed the near overnight disappearance of centuries-old trees to the devastation of Dutch Elm Disease. The arboritsts of Neuheimer Tree Care will do everything in our power to make sure that our environment doesn't experience a loss like that again.
Disease Diagnosis
Disease can occur for several reasons including bacteria or environmental factors making diagnosis difficult to the untrained eye. Drought, pollution, insufficient light or nutrients, and temperature extremes can leave a tree more susceptible to disease. Making an accurate and efficient diagnosis is key to providing the correct treatment in time to preserve the life of the tree.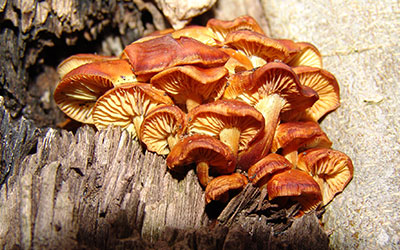 Dutch Elm Disease
Chestnut Blight
Root Rot
Tree Cankers
Antracnose (leaf disease)
Verticillium Wilt
Powdery Mildew
Sooty Mold
Spruce Needlecast
Blister and Rust
Disease Treatment
Once an accurate diagnosis has been made, your Neuheimer Tree Care arborist will devise a course of action to restore your tree or trees to health. Advances in research and plant health care now give us more options to safely treat tree disease. Treatments have been engineered to optimize recovery of your tree without endangering children, pets or other plants. Soil and trunk injections are safer and more effective requiring fewer treatments than the use of spraying. Not all diseases, however, respond to injections, making spraying a necessity. Each case will be evaluated individually and treatment will be based on the best course of action to remedy the situation.