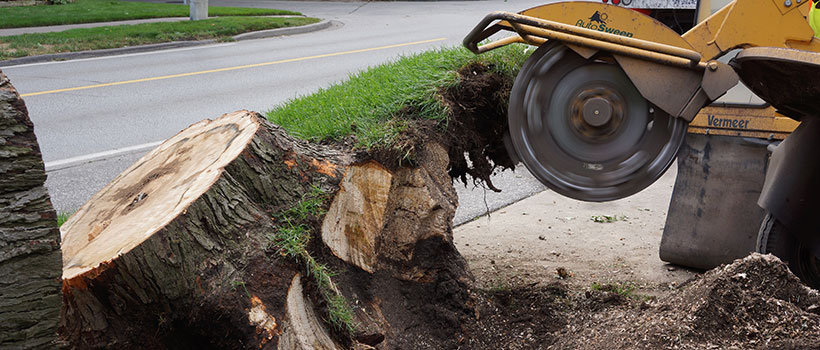 Stump Grinder / Stump Remover of Large Trees in Windsor
Neuheimer Tree Care of Windsor has performed many stump removal services. Some tree stumps are simply too large to remove by digging and pulling them out.  Because we have stump grinding equipment that can handle even the largest tree bases, we have no need to use any kind of chemicals to aid in stump removal.
Whether your tree has been cut down by us, or is the remainder from a previous tree removal, we can provide stump grinding that is thorough, efficient and leave your yard clear of any hazards or obstacles. We are fully insured and can handle any size stump you may need removed.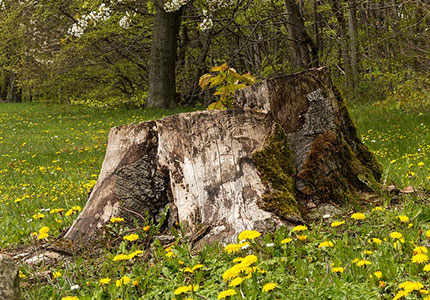 Why Remove A Stump?
Mow your lawn without obstacles
Remove trip hazards and safety issues
They are an eyesore
Reclaim valuable space for a garden
Discourage unwanted wildlife and pests
Prevent new growth
Prevent fungus growth
It is also important to remove stumps immediately before they begin to rot, become infested by beetles and other insects, or decrease your curb appeal.
If you are interested in receiving a no-obligation quote to remove your tree stump, call or email us. Neuheimer Tree Care has very competitive prices.
Our service area includes Windsor, Ontario and the surrounding communities of Belle River, LaSalle, Amherstburg, Tecumseh, Essex, Kingsville, Leamington.